Comic for Wednesday, August 16, 2006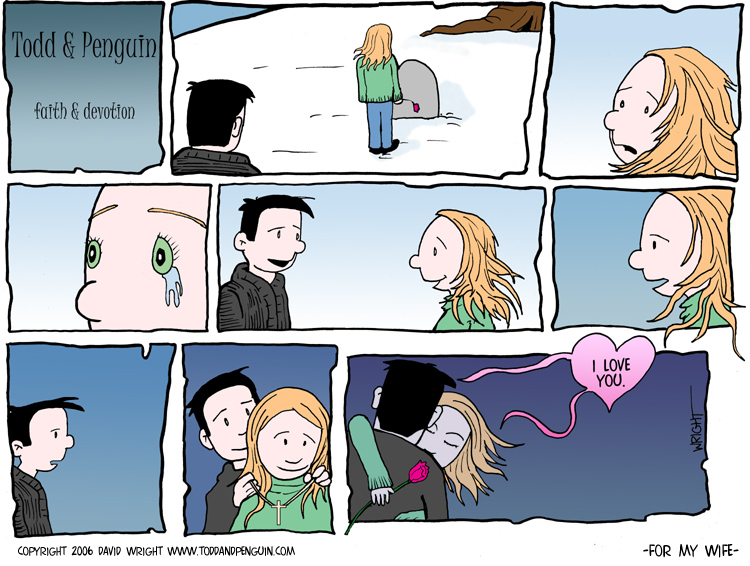 Number 1 - Faith and Devotion
When Holly lost the baby (story starts here), the comic entered arguably its darkest period. With Holly becoming distant and feeling abadndoned by God and going to her mom's to sort things out, Todd found himself confronting his own lack of faith. What happened next is left to interpretation, but the end result is this comic of two souls finding themselves and each other, and perhaps more.