Comic for Monday, February 5, 2007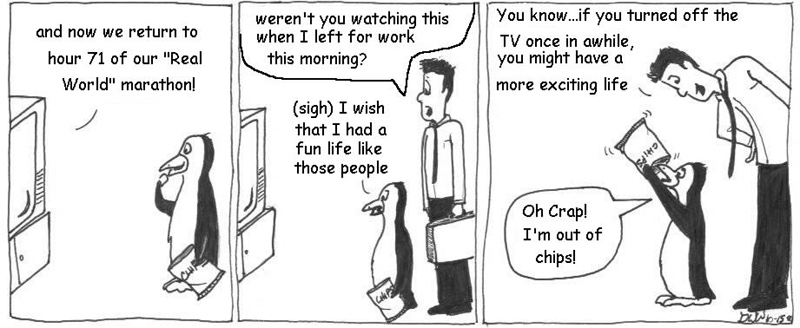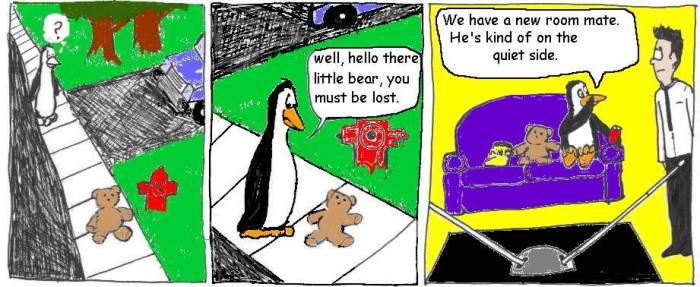 Artist's notes: These are the very first Todd and Penguin comics! The first comic was posted to the web on November 12,2000 and is slightly more crass than what the comic would become. I really had no idea what I was planning when I first started drawing, as is painfully obvious. I didn't yet know my characters.
The second comic marks the first appearance of Mr. Bear, and whatever intentions I had in making Penguin a sarcastic talking sidekick died right there. In the comics which will follow, I discovered the real Penguin.
God, are those colors garish! I apologize to anyone for any damage done to either their eyes or monitors.