Comics for the week of Monday, September 24, 2001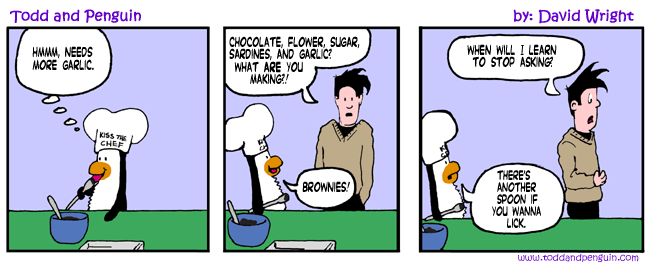 There's that 'Kiss the Chef' hat again. Penguin has a very different idea of what tastes good.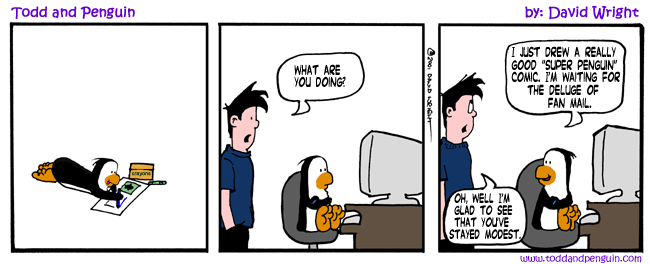 You never get a deluge of fan mail when you think you did a really good one...at least I don't. It's the little ones that you didn't even think were all that good that seem to get the most mail.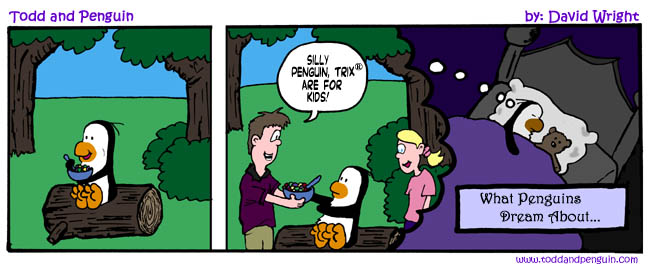 What a sad looking Penguin in that second frame!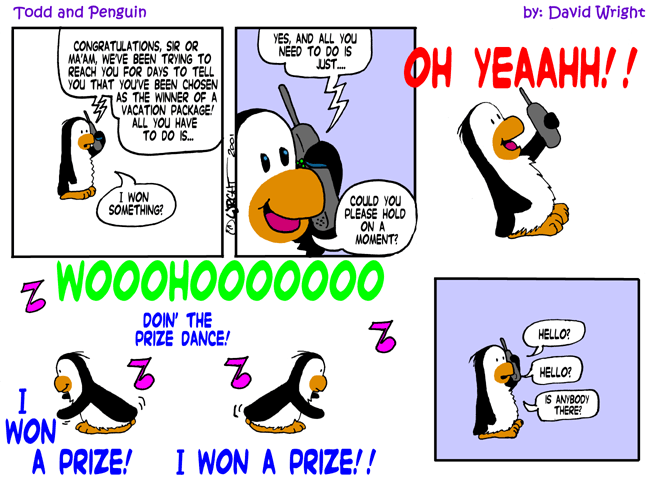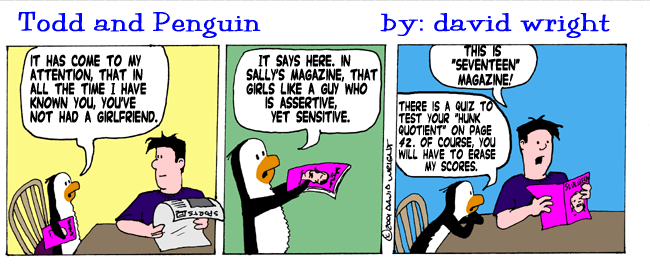 The first week
Previous week
Next week
This week