Comics for the week of Monday, December 4, 2006



Due to computer problems, and poor scheduling on my behalf, these comics didn't make it into the guest month. Without further ado, a special Sunday guest comic bonanza!!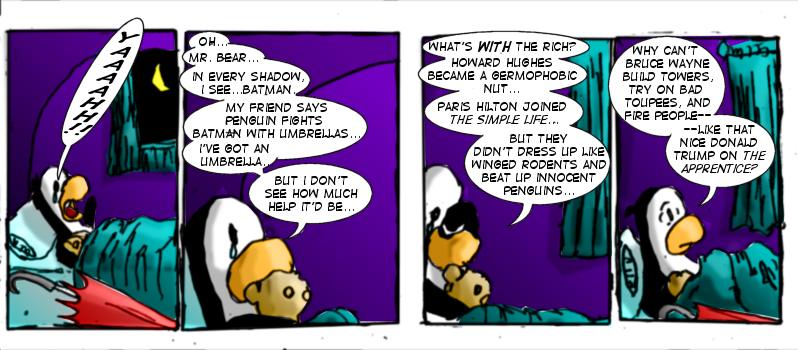 Thanks to Al Schroeder of the awesome superhero comic Mind Mistress, for bringing one of my favorite heroes to T&P!


Thanks to Nick Graffeo, a newcomer to the comics scene who does Sidekick for Sale, for continuing the theme of heroes with a visit from Super Penguin!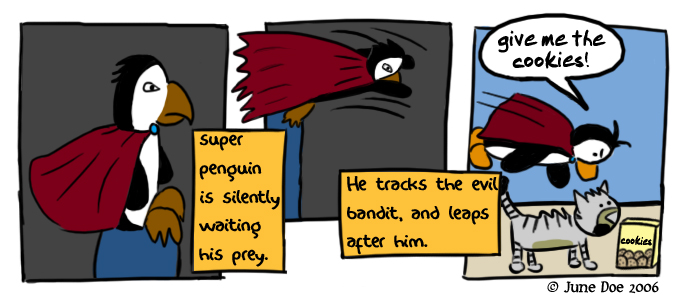 When I saw June Does comic, Shelby and Penguin, I knew I had to invite her to do a guest comic. Thanks, June!

The first week
Previous week
Next week
This week